By popular demand, we now have a range of RadioMaster receivers available. The R series receivers are Frsky D8 and D16 Compatible and offer a range suitable to drones and RC modelers. Order now while stocks last!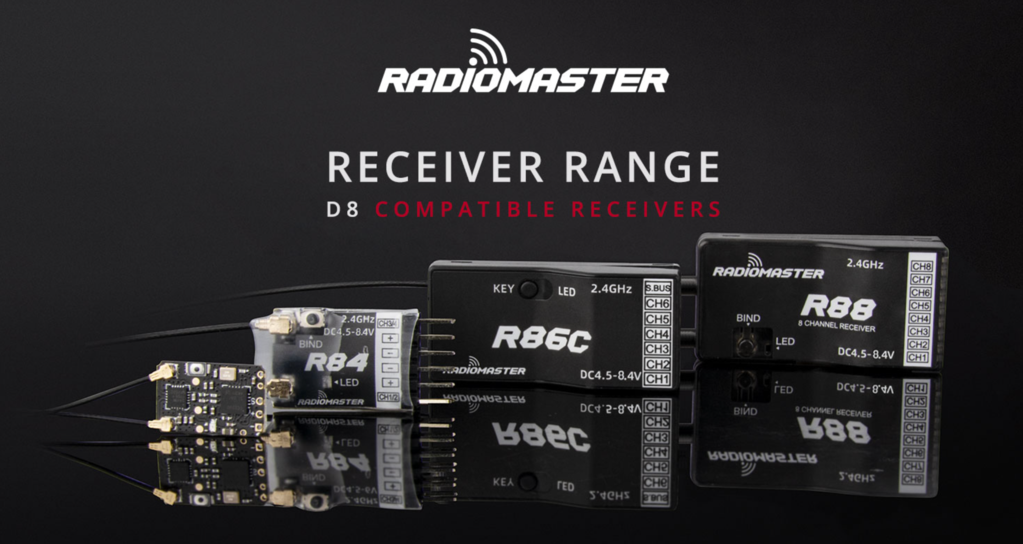 Specification
Type: R81 – D8 Nano Sbus Receiver
Channels: 8
Frequency range: 2400-2483.5Mhz
Power input range: 4.5-6V
Signal format: Frsky D8 Compatible
Output format: SBUS
RSSI: RSSI on Ch9 of Sbus Output
Range: more than 1km
Antenna length: Approximately 6cm
Size: 17x11mm
Weight: 2 grams
PS: Please refer to the latest version updated on the official website for usage instructions.
Associated Products
Use Manuals
All Receivers
Package Includes
1 * R81 – D8 6 Channel PWM Receiver